Michal Kindernay (CZ)
Video (1 min 48 sec), 2017
Long-term records of structures of the weather, when the light becomes the main fluid and creative element, are time framed by the movement of the sun. Resulted synthetic studies, in the form of immersive "skyscape" audiovisual compositions, interpret everyday drama above our heads – in the atmosphere. It is primarily the light which cultivates natural ecosystems and spiritual balance of human. Installation allows us to look at the nature from different perspective, with the organic picture of the past. We can see colors of the weather and inevitable borders of the light, changing with the transfiguration of seasons.
Michal Kindernay is an intermedia artist, curator and performer. His audio-visual installations interconnect art, technology and science. He reflects ecological issues through various technological approaches in relation to nature environment. He is one of the founders or yo-yo non profit culture organization, RurArtMap project and he was part of Školská 28 gallery collective in Prague. He is an external teacher in Centre of Audiovisual Studies in Film and TV School of Academy of Performing Arts and in new Masters program in Prague College.
http://yo-o-yo.org/mk.html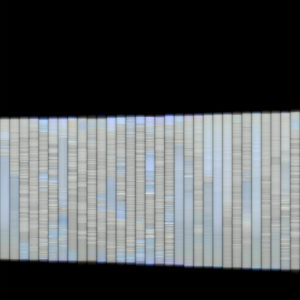 Calendarium Cæli
Mihals Kindernajs (Čehija)
Video (1 min 48 sec), 2017
Laikapstākļu struktūru ilgtermiņa ieraksti, kad gaisma kļūst par galveno plūstošo un radošo elementu, tiek ierāmēti laikā ar saules kustību palīdzību. Izrietošie sintētiskie pētījumi iekļaujošu "debess ainavu" audiovizuālu kompozīciju veidā interpretē ikdienas drāmu virs mūsu galvām – atmosfērā. Pamatā tā ir gaisma, kas kultivē dabas ekosistēmas un cilvēka garīgo līdzsvaru. Instalācija ļauj mums aplūkot dabu no citādākas perspektīvas ar organisku skatījumu par pagātni. Mēs varam redzēt laikapstākļu krāsas un gaismas neizbēgamās robežas, kas mainās līdz ar gadalaiku pārmaiņām.
Mihals Kindernajs ir intermediju mākslinieks, kurators un performanču mākslinieks. Viņa audiovizuālās instalācijas apvieno mākslu, tehnoloģiju un zinātni. Viņš atspoguļo ekoloģijas jautājumus, izmantojot dažādas tehnoloģiskās pieejas saistībā ar dabas vidi. Viņš ir viens no bezpeļņas kultūras organizācijas "yo-yo", projekta RurArtMap dibinātājs un viņš bija viens no galerijas Školská 28 kolektīva Prāgā. Viņš ir ārštata pasniedzējs Skatuves mākslas akadēmijas Audiovizuālo studiju kino un TV centrā un jaunajā maģistra programmā Prāgas Koledžā.
http://yo-o-yo.org/mk.html